Let's be very honest here, do you waste most of the time on your Smartphone? After reading this article, it is guaranteed that you will stop wasting your time; instead you will be utilizing your time on the very same device. The world of apps has been blessed with certain apps which allow users to make money via them. Two of the best among the lot are Features Points and Points2Shop. Both of them provide an opportunity to its users to redeem points which infringe them to a world of free gift cards and apps.
Feature Points App: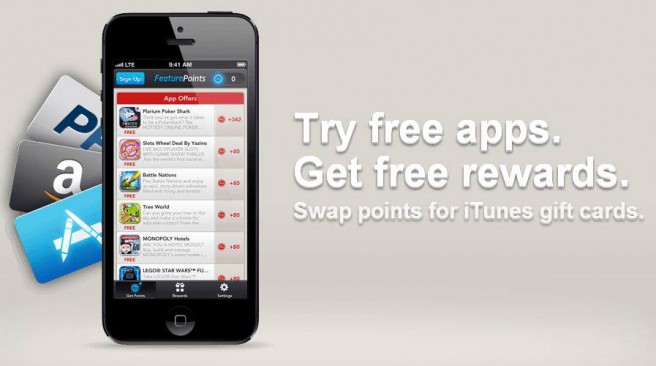 It is a free application to avail where after every thirty seconds to a minute; points are updated though in some cases special instructions have to be followed for availing the same. Users have to download apps through them which give them a chance to get free points. The app was constrained only to iOS but later on it became available on Android platform as well. It is completely safe and reliable app.
All you have to do is to download and install the application on your device. Sign up for the instructions and run it.
The goal of this program is to try new apps and earn points in doing the same.
The extent of the rewards redeem up to a Nexus 7 or an iPad mini 16GB WiFi in addition to others. The points can be used to avail free gift coupons from Amazon store and iTunes etc as well. For those who want credit in their account, PayPal is the best option to go for.
You just need to tap on the "Rewards tab" and follow the instructions. It is that simple.
Care should be taken that if you don't download any app for 60 days, your points will expire to zero.
For iDevices, iTunes is a must to have in order to use this app and care should be taken that points can't be transferred from one device to another.
You can read about Feature Points glitch here as well. You can download this app below below.
Download Feature Points App
Points2Shop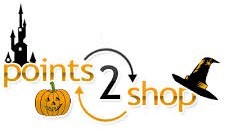 It is one such app that offers nearly anything and everything on offer. Be it surveys, paid videos, radio broadcasts, free and paid product offers and various one time offers; Points2Shop has all of these in its kitty. What it does is that a large pool of people navigates through the app as everyone can choose a style that benefits him the most.
Unlike others, on every product Amazon puts on sale, the points can be availed.
Points2Shop will order on your behalf and that too at no additional cost.
Members even get money for referring friends and up to $1 can be made for each signup which depends on your membership.
Users can earn $2.50 just for signing up on Points2Shop in addition to other offers.
What can be best if you get money for downloading apps on your phone! After all, it's what we do all day long.
The app not only offers a limited scheme of things but it keeps on updating new offers each day.
Visit Points2Shop
If you are looking for something more, then FreeMyApps might be your destination. Tell us about your favourite apps and methods to get paid apps free right below in the comments.